" Please let the staff know how appreciative we are for the hard work and excellent service we received for the last order of hardcover books. We received the books on time and they are, as always, excellent workmanship.

Thank you also for your professionalism concerning the delivery. Realizing that a courier would be comparable to UPS but infinitely "kinder" to the books was a stroke of genius and I for one am very grateful for that "out of the box" thinking.

We are always happy w/the quality of products and the on-time delivery w/ Diamond and just wanted to say thank you, it is appreciated, and sorry I don't say if often enough! "

- Kate L.
---
" You guys are the best! That is awesome news, thanks so much for the turnaround it is tremendously appreciated. "

- Rick H.
---
" You guys rock! Thanks for the follow-up! "

- Mike T.
Project Quote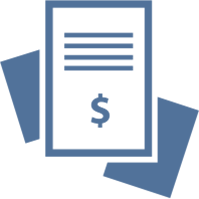 Quote Form